OSTEOPATHY in Ryedale
Darren Chandler
BSc Hons (Osteopathy), Dip. Acupuncture
Hi I'm Darren! I graduated as an osteopath after four years of full time study in 2000. I later completed postgraduate training with the British College of Osteopathic Medicine (BCOM) in 2009. I have been practising osteopathy in the North East since 2002. In the picturesque North York Moors we have an osteopathic clinic in Ryedale at the Kirkbymoorside Natural Health Centre.
Kirkbymoorside Natural Health Centre
The Kirkbymoorside Natural Health Centre is a local clinic situated in Ryedale amongst the North York Moors. Made up of a supportive team of therapists it prides itself on a truly friendly professional approach.
With a diverse range of therapies from osteopathy and physiotherapy to massage and counselling - to name but a few! We have tried to provide the local community a 'one-stop shop' for their therapeutic needs.
Visit our website:www.kmsnaturalhealth.co.uk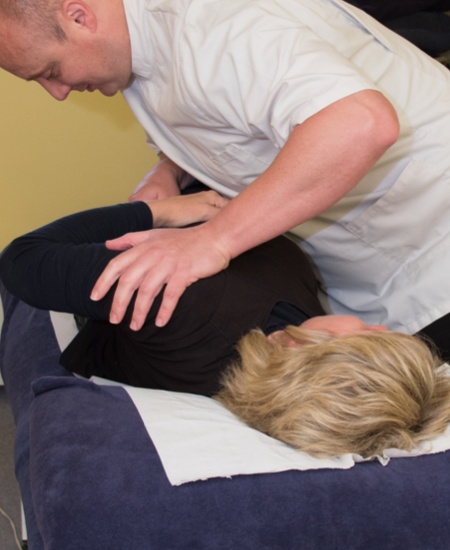 Visiting the osteopath - what to expect
Day to day our body is exposed to stresses and strains from work, home and hobbies. As our body stiffens up we struggle to cope with these strains and injuries develop. Osteopathic medicine restores your flexibility by fixing injuries and loosening areas of pain and tension.
Osteopaths begin by asking questions about your condition and medical history. All information is recorded, stored and is accessible to data protection (GDPR) guidelines. The terms can be viewed on our blog.
We then perform an examination including some simple movements and possibly some medical tests.
An inspection is performed of where your pain is as well as palpating the area for restriction and tenderness. For this reason the area to be diagnosed and treated has to be made visible. To preserve modesty we either work around loose fitting clothing or provide shorts and surgical gowns. You are more than welcome to bring a friend or family member as a chaperone but unfortunately one can not be provided.
Your first appointment will include an osteopathic treatment using osteopathic manipulative therapy. Some conditions though are not suitable for osteopathy in which case you will be referred to your doctor or appropriate healthcare practitioner.
How do osteopaths treat? What is osteopathic manipulative treatment?
Osteopaths use osteopathic manipulative treatment. This focuses on relieving tension typically by massage, stretching, mobilisation and manipulation. The techniques chosen varies to the individual depending on your age, general health, the condition you have and of course your personal preference. All osteopathic manipulative techniques are first of all explained before performed to make sure you are happy with your treatment.